Warning: Undefined array key "en_sp" in /customers/e/c/c/everttaube.info/httpd.www/inc/translation.inc.php on line 11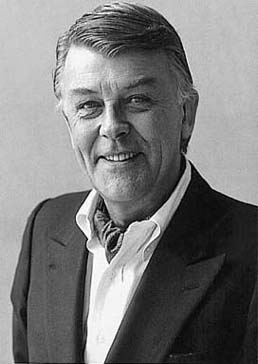 Warning: Undefined variable $word in /customers/e/c/c/everttaube.info/httpd.www/inc/replace.inc.php on line 140 Warning: Undefined variable $word in /customers/e/c/c/everttaube.info/httpd.www/inc/replace.inc.php on line 140 Warning: Undefined variable $word in /customers/e/c/c/everttaube.info/httpd.www/inc/replace.inc.php on line 140 Warning: Undefined variable $word in /customers/e/c/c/everttaube.info/httpd.www/inc/replace.inc.php on line 140 Warning: Undefined variable $word in /customers/e/c/c/everttaube.info/httpd.www/inc/replace.inc.php on line 140 Warning: Undefined variable $word in /customers/e/c/c/everttaube.info/httpd.www/inc/replace.inc.php on line 140 Warning: Undefined variable $word in /customers/e/c/c/everttaube.info/httpd.www/inc/replace.inc.php on line 140 Warning: Undefined variable $word in /customers/e/c/c/everttaube.info/httpd.www/inc/replace.inc.php on line 140 Warning: Undefined variable $word in /customers/e/c/c/everttaube.info/httpd.www/inc/replace.inc.php on line 140 Warning: Undefined variable $word in /customers/e/c/c/everttaube.info/httpd.www/inc/replace.inc.php on line 140 Warning: Undefined variable $word in /customers/e/c/c/everttaube.info/httpd.www/inc/replace.inc.php on line 140 Warning: Undefined variable $word in /customers/e/c/c/everttaube.info/httpd.www/inc/replace.inc.php on line 140 Warning: Undefined variable $word in /customers/e/c/c/everttaube.info/httpd.www/inc/replace.inc.php on line 140 Warning: Undefined variable $word in /customers/e/c/c/everttaube.info/httpd.www/inc/replace.inc.php on line 140 Warning: Undefined variable $word in /customers/e/c/c/everttaube.info/httpd.www/inc/replace.inc.php on line 140 Warning: Undefined variable $word in /customers/e/c/c/everttaube.info/httpd.www/inc/replace.inc.php on line 140 Warning: Undefined variable $word in /customers/e/c/c/everttaube.info/httpd.www/inc/replace.inc.php on line 140 Warning: Undefined variable $word in /customers/e/c/c/everttaube.info/httpd.www/inc/replace.inc.php on line 140 Warning: Undefined variable $word in /customers/e/c/c/everttaube.info/httpd.www/inc/replace.inc.php on line 140 Warning: Undefined variable $word in /customers/e/c/c/everttaube.info/httpd.www/inc/replace.inc.php on line 140 Warning: Undefined variable $word in /customers/e/c/c/everttaube.info/httpd.www/inc/replace.inc.php on line 140 Warning: Undefined variable $word in /customers/e/c/c/everttaube.info/httpd.www/inc/replace.inc.php on line 140 Warning: Undefined variable $word in /customers/e/c/c/everttaube.info/httpd.www/inc/replace.inc.php on line 140 Warning: Undefined variable $word in /customers/e/c/c/everttaube.info/httpd.www/inc/replace.inc.php on line 140 Warning: Undefined variable $word in /customers/e/c/c/everttaube.info/httpd.www/inc/replace.inc.php on line 140 Warning: Undefined variable $word in /customers/e/c/c/everttaube.info/httpd.www/inc/replace.inc.php on line 140 Warning: Undefined variable $word in /customers/e/c/c/everttaube.info/httpd.www/inc/replace.inc.php on line 140 Warning: Undefined variable $word in /customers/e/c/c/everttaube.info/httpd.www/inc/replace.inc.php on line 140 Warning: Undefined variable $word in /customers/e/c/c/everttaube.info/httpd.www/inc/replace.inc.php on line 140 Warning: Undefined variable $word in /customers/e/c/c/everttaube.info/httpd.www/inc/replace.inc.php on line 140 Warning: Undefined variable $word in /customers/e/c/c/everttaube.info/httpd.www/inc/replace.inc.php on line 140 Warning: Undefined variable $word in /customers/e/c/c/everttaube.info/httpd.www/inc/replace.inc.php on line 140 Warning: Undefined variable $word in /customers/e/c/c/everttaube.info/httpd.www/inc/replace.inc.php on line 140 Warning: Undefined variable $word in /customers/e/c/c/everttaube.info/httpd.www/inc/replace.inc.php on line 140 Warning: Undefined variable $word in /customers/e/c/c/everttaube.info/httpd.www/inc/replace.inc.php on line 140 Warning: Undefined variable $word in /customers/e/c/c/everttaube.info/httpd.www/inc/replace.inc.php on line 140 Warning: Undefined variable $word in /customers/e/c/c/everttaube.info/httpd.www/inc/replace.inc.php on line 140 Warning: Undefined variable $word in /customers/e/c/c/everttaube.info/httpd.www/inc/replace.inc.php on line 140 Warning: Undefined variable $word in /customers/e/c/c/everttaube.info/httpd.www/inc/replace.inc.php on line 140 Warning: Undefined variable $word in /customers/e/c/c/everttaube.info/httpd.www/inc/replace.inc.php on line 140 Warning: Undefined variable $word in /customers/e/c/c/everttaube.info/httpd.www/inc/replace.inc.php on line 140 Warning: Undefined variable $word in /customers/e/c/c/everttaube.info/httpd.www/inc/replace.inc.php on line 140 Warning: Undefined variable $word in /customers/e/c/c/everttaube.info/httpd.www/inc/replace.inc.php on line 140 Warning: Undefined variable $word in /customers/e/c/c/everttaube.info/httpd.www/inc/replace.inc.php on line 140 Warning: Undefined variable $word in /customers/e/c/c/everttaube.info/httpd.www/inc/replace.inc.php on line 140 Warning: Undefined variable $word in /customers/e/c/c/everttaube.info/httpd.www/inc/replace.inc.php on line 140 Warning: Undefined variable $word in /customers/e/c/c/everttaube.info/httpd.www/inc/replace.inc.php on line 140 Warning: Undefined variable $word in /customers/e/c/c/everttaube.info/httpd.www/inc/replace.inc.php on line 140 Warning: Undefined variable $word in /customers/e/c/c/everttaube.info/httpd.www/inc/replace.inc.php on line 140 Warning: Undefined variable $word in /customers/e/c/c/everttaube.info/httpd.www/inc/replace.inc.php on line 140 Warning: Undefined variable $word in /customers/e/c/c/everttaube.info/httpd.www/inc/replace.inc.php on line 140 Warning: Undefined variable $word in /customers/e/c/c/everttaube.info/httpd.www/inc/replace.inc.php on line 140 Warning: Undefined variable $word in /customers/e/c/c/everttaube.info/httpd.www/inc/replace.inc.php on line 140 Warning: Undefined variable $word in /customers/e/c/c/everttaube.info/httpd.www/inc/replace.inc.php on line 140 Warning: Undefined variable $word in /customers/e/c/c/everttaube.info/httpd.www/inc/replace.inc.php on line 140 Warning: Undefined variable $word in /customers/e/c/c/everttaube.info/httpd.www/inc/replace.inc.php on line 140 Warning: Undefined variable $word in /customers/e/c/c/everttaube.info/httpd.www/inc/replace.inc.php on line 140 Warning: Undefined variable $word in /customers/e/c/c/everttaube.info/httpd.www/inc/replace.inc.php on line 140 Warning: Undefined variable $word in /customers/e/c/c/everttaube.info/httpd.www/inc/replace.inc.php on line 140 Warning: Undefined variable $word in /customers/e/c/c/everttaube.info/httpd.www/inc/replace.inc.php on line 140 Warning: Undefined variable $word in /customers/e/c/c/everttaube.info/httpd.www/inc/replace.inc.php on line 140 Warning: Undefined variable $word in /customers/e/c/c/everttaube.info/httpd.www/inc/replace.inc.php on line 140 Warning: Undefined variable $word in /customers/e/c/c/everttaube.info/httpd.www/inc/replace.inc.php on line 140 Warning: Undefined variable $word in /customers/e/c/c/everttaube.info/httpd.www/inc/replace.inc.php on line 140 Warning: Undefined variable $word in /customers/e/c/c/everttaube.info/httpd.www/inc/replace.inc.php on line 140 Warning: Undefined variable $word in /customers/e/c/c/everttaube.info/httpd.www/inc/replace.inc.php on line 140 Warning: Undefined variable $word in /customers/e/c/c/everttaube.info/httpd.www/inc/replace.inc.php on line 140 Warning: Undefined variable $word in /customers/e/c/c/everttaube.info/httpd.www/inc/replace.inc.php on line 140 Warning: Undefined variable $word in /customers/e/c/c/everttaube.info/httpd.www/inc/replace.inc.php on line 140 Warning: Undefined variable $word in /customers/e/c/c/everttaube.info/httpd.www/inc/replace.inc.php on line 140 Warning: Undefined variable $word in /customers/e/c/c/everttaube.info/httpd.www/inc/replace.inc.php on line 140 Warning: Undefined variable $word in /customers/e/c/c/everttaube.info/httpd.www/inc/replace.inc.php on line 140 Warning: Undefined variable $word in /customers/e/c/c/everttaube.info/httpd.www/inc/replace.inc.php on line 140 Warning: Undefined variable $word in /customers/e/c/c/everttaube.info/httpd.www/inc/replace.inc.php on line 140 Warning: Undefined variable $word in /customers/e/c/c/everttaube.info/httpd.www/inc/replace.inc.php on line 140 Warning: Undefined variable $word in /customers/e/c/c/everttaube.info/httpd.www/inc/replace.inc.php on line 140 Warning: Undefined variable $word in /customers/e/c/c/everttaube.info/httpd.www/inc/replace.inc.php on line 140 Warning: Undefined variable $word in /customers/e/c/c/everttaube.info/httpd.www/inc/replace.inc.php on line 140 Warning: Undefined variable $word in /customers/e/c/c/everttaube.info/httpd.www/inc/replace.inc.php on line 140 Warning: Undefined variable $word in /customers/e/c/c/everttaube.info/httpd.www/inc/replace.inc.php on line 140 Warning: Undefined variable $word in /customers/e/c/c/everttaube.info/httpd.www/inc/replace.inc.php on line 140 Warning: Undefined variable $word in /customers/e/c/c/everttaube.info/httpd.www/inc/replace.inc.php on line 140 Warning: Undefined variable $word in /customers/e/c/c/everttaube.info/httpd.www/inc/replace.inc.php on line 140 Warning: Undefined variable $word in /customers/e/c/c/everttaube.info/httpd.www/inc/replace.inc.php on line 140 Warning: Undefined variable $word in /customers/e/c/c/everttaube.info/httpd.www/inc/replace.inc.php on line 140 Warning: Undefined variable $word in /customers/e/c/c/everttaube.info/httpd.www/inc/replace.inc.php on line 140 Warning: Undefined variable $word in /customers/e/c/c/everttaube.info/httpd.www/inc/replace.inc.php on line 140 Warning: Undefined variable $word in /customers/e/c/c/everttaube.info/httpd.www/inc/replace.inc.php on line 140 Warning: Undefined variable $word in /customers/e/c/c/everttaube.info/httpd.www/inc/replace.inc.php on line 140 Warning: Undefined variable $word in /customers/e/c/c/everttaube.info/httpd.www/inc/replace.inc.php on line 140 Warning: Undefined variable $word in /customers/e/c/c/everttaube.info/httpd.www/inc/replace.inc.php on line 140 Warning: Undefined variable $word in /customers/e/c/c/everttaube.info/httpd.www/inc/replace.inc.php on line 140 Warning: Undefined variable $word in /customers/e/c/c/everttaube.info/httpd.www/inc/replace.inc.php on line 140 Warning: Undefined variable $word in /customers/e/c/c/everttaube.info/httpd.www/inc/replace.inc.php on line 140 Warning: Undefined variable $word in /customers/e/c/c/everttaube.info/httpd.www/inc/replace.inc.php on line 140 Warning: Undefined variable $word in /customers/e/c/c/everttaube.info/httpd.www/inc/replace.inc.php on line 140 Warning: Undefined variable $word in /customers/e/c/c/everttaube.info/httpd.www/inc/replace.inc.php on line 140 Warning: Undefined variable $word in /customers/e/c/c/everttaube.info/httpd.www/inc/replace.inc.php on line 140 Warning: Undefined variable $word in /customers/e/c/c/everttaube.info/httpd.www/inc/replace.inc.php on line 140 Warning: Undefined variable $word in /customers/e/c/c/everttaube.info/httpd.www/inc/replace.inc.php on line 140 Warning: Undefined variable $word in /customers/e/c/c/everttaube.info/httpd.www/inc/replace.inc.php on line 140 Warning: Undefined variable $word in /customers/e/c/c/everttaube.info/httpd.www/inc/replace.inc.php on line 140 Warning: Undefined variable $word in /customers/e/c/c/everttaube.info/httpd.www/inc/replace.inc.php on line 140 Warning: Undefined variable $word in /customers/e/c/c/everttaube.info/httpd.www/inc/replace.inc.php on line 140 Warning: Undefined variable $word in /customers/e/c/c/everttaube.info/httpd.www/inc/replace.inc.php on line 140 Warning: Undefined variable $word in /customers/e/c/c/everttaube.info/httpd.www/inc/replace.inc.php on line 140 Warning: Undefined variable $word in /customers/e/c/c/everttaube.info/httpd.www/inc/replace.inc.php on line 140 Warning: Undefined variable $word in /customers/e/c/c/everttaube.info/httpd.www/inc/replace.inc.php on line 140 Warning: Undefined variable $word in /customers/e/c/c/everttaube.info/httpd.www/inc/replace.inc.php on line 140 Warning: Undefined variable $word in /customers/e/c/c/everttaube.info/httpd.www/inc/replace.inc.php on line 140 Warning: Undefined variable $word in /customers/e/c/c/everttaube.info/httpd.www/inc/replace.inc.php on line 140 Warning: Undefined variable $word in /customers/e/c/c/everttaube.info/httpd.www/inc/replace.inc.php on line 140 Warning: Undefined variable $word in /customers/e/c/c/everttaube.info/httpd.www/inc/replace.inc.php on line 140 Warning: Undefined variable $word in /customers/e/c/c/everttaube.info/httpd.www/inc/replace.inc.php on line 140 Warning: Undefined variable $word in /customers/e/c/c/everttaube.info/httpd.www/inc/replace.inc.php on line 140 Warning: Undefined variable $word in /customers/e/c/c/everttaube.info/httpd.www/inc/replace.inc.php on line 140 Warning: Undefined variable $word in /customers/e/c/c/everttaube.info/httpd.www/inc/replace.inc.php on line 140 Warning: Undefined variable $word in /customers/e/c/c/everttaube.info/httpd.www/inc/replace.inc.php on line 140 Warning: Undefined variable $word in /customers/e/c/c/everttaube.info/httpd.www/inc/replace.inc.php on line 140 Warning: Undefined variable $word in /customers/e/c/c/everttaube.info/httpd.www/inc/replace.inc.php on line 140 Warning: Undefined variable $word in /customers/e/c/c/everttaube.info/httpd.www/inc/replace.inc.php on line 140 Warning: Undefined variable $word in /customers/e/c/c/everttaube.info/httpd.www/inc/replace.inc.php on line 140 Warning: Undefined variable $word in /customers/e/c/c/everttaube.info/httpd.www/inc/replace.inc.php on line 140 Warning: Undefined variable $word in /customers/e/c/c/everttaube.info/httpd.www/inc/replace.inc.php on line 140 Warning: Undefined variable $word in /customers/e/c/c/everttaube.info/httpd.www/inc/replace.inc.php on line 140 Warning: Undefined variable $word in /customers/e/c/c/everttaube.info/httpd.www/inc/replace.inc.php on line 140 Warning: Undefined variable $word in /customers/e/c/c/everttaube.info/httpd.www/inc/replace.inc.php on line 140 Warning: Undefined variable $word in /customers/e/c/c/everttaube.info/httpd.www/inc/replace.inc.php on line 140 Warning: Undefined variable $word in /customers/e/c/c/everttaube.info/httpd.www/inc/replace.inc.php on line 140 Warning: Undefined variable $word in /customers/e/c/c/everttaube.info/httpd.www/inc/replace.inc.php on line 140 Warning: Undefined variable $word in /customers/e/c/c/everttaube.info/httpd.www/inc/replace.inc.php on line 140 Warning: Undefined variable $word in /customers/e/c/c/everttaube.info/httpd.www/inc/replace.inc.php on line 140 Warning: Undefined variable $word in /customers/e/c/c/everttaube.info/httpd.www/inc/replace.inc.php on line 140 Warning: Undefined variable $word in /customers/e/c/c/everttaube.info/httpd.www/inc/replace.inc.php on line 140 Warning: Undefined variable $word in /customers/e/c/c/everttaube.info/httpd.www/inc/replace.inc.php on line 140 Warning: Undefined variable $word in /customers/e/c/c/everttaube.info/httpd.www/inc/replace.inc.php on line 140 Warning: Undefined variable $word in /customers/e/c/c/everttaube.info/httpd.www/inc/replace.inc.php on line 140 Warning: Undefined variable $word in /customers/e/c/c/everttaube.info/httpd.www/inc/replace.inc.php on line 140 Warning: Undefined variable $word in /customers/e/c/c/everttaube.info/httpd.www/inc/replace.inc.php on line 140 Warning: Undefined variable $word in /customers/e/c/c/everttaube.info/httpd.www/inc/replace.inc.php on line 140 Warning: Undefined variable $word in /customers/e/c/c/everttaube.info/httpd.www/inc/replace.inc.php on line 140 Warning: Undefined variable $word in /customers/e/c/c/everttaube.info/httpd.www/inc/replace.inc.php on line 140 Warning: Undefined variable $word in /customers/e/c/c/everttaube.info/httpd.www/inc/replace.inc.php on line 140 Warning: Undefined variable $word in /customers/e/c/c/everttaube.info/httpd.www/inc/replace.inc.php on line 140 Warning: Undefined variable $word in /customers/e/c/c/everttaube.info/httpd.www/inc/replace.inc.php on line 140 Warning: Undefined variable $word in /customers/e/c/c/everttaube.info/httpd.www/inc/replace.inc.php on line 140 Warning: Undefined variable $word in /customers/e/c/c/everttaube.info/httpd.www/inc/replace.inc.php on line 140 Warning: Undefined variable $word in /customers/e/c/c/everttaube.info/httpd.www/inc/replace.inc.php on line 140 Warning: Undefined variable $word in /customers/e/c/c/everttaube.info/httpd.www/inc/replace.inc.php on line 140 Warning: Undefined variable $word in /customers/e/c/c/everttaube.info/httpd.www/inc/replace.inc.php on line 140 Warning: Undefined variable $word in /customers/e/c/c/everttaube.info/httpd.www/inc/replace.inc.php on line 140 Warning: Undefined variable $word in /customers/e/c/c/everttaube.info/httpd.www/inc/replace.inc.php on line 140 Warning: Undefined variable $word in /customers/e/c/c/everttaube.info/httpd.www/inc/replace.inc.php on line 140 Warning: Undefined variable $word in /customers/e/c/c/everttaube.info/httpd.www/inc/replace.inc.php on line 140 Warning: Undefined variable $word in /customers/e/c/c/everttaube.info/httpd.www/inc/replace.inc.php on line 140 Warning: Undefined variable $word in /customers/e/c/c/everttaube.info/httpd.www/inc/replace.inc.php on line 140 Warning: Undefined variable $word in /customers/e/c/c/everttaube.info/httpd.www/inc/replace.inc.php on line 140 Warning: Undefined variable $word in /customers/e/c/c/everttaube.info/httpd.www/inc/replace.inc.php on line 140 Warning: Undefined variable $word in /customers/e/c/c/everttaube.info/httpd.www/inc/replace.inc.php on line 140 Warning: Undefined variable $word in /customers/e/c/c/everttaube.info/httpd.www/inc/replace.inc.php on line 140 Warning: Undefined variable $word in /customers/e/c/c/everttaube.info/httpd.www/inc/replace.inc.php on line 140 Warning: Undefined variable $word in /customers/e/c/c/everttaube.info/httpd.www/inc/replace.inc.php on line 140 Warning: Undefined variable $word in /customers/e/c/c/everttaube.info/httpd.www/inc/replace.inc.php on line 140 Warning: Undefined variable $word in /customers/e/c/c/everttaube.info/httpd.www/inc/replace.inc.php on line 140 Warning: Undefined variable $word in /customers/e/c/c/everttaube.info/httpd.www/inc/replace.inc.php on line 140 Warning: Undefined variable $word in /customers/e/c/c/everttaube.info/httpd.www/inc/replace.inc.php on line 140 Warning: Undefined variable $word in /customers/e/c/c/everttaube.info/httpd.www/inc/replace.inc.php on line 140 Warning: Undefined variable $word in /customers/e/c/c/everttaube.info/httpd.www/inc/replace.inc.php on line 140 Warning: Undefined variable $word in /customers/e/c/c/everttaube.info/httpd.www/inc/replace.inc.php on line 140 Warning: Undefined variable $word in /customers/e/c/c/everttaube.info/httpd.www/inc/replace.inc.php on line 140 Warning: Undefined variable $word in /customers/e/c/c/everttaube.info/httpd.www/inc/replace.inc.php on line 140 Warning: Undefined variable $word in /customers/e/c/c/everttaube.info/httpd.www/inc/replace.inc.php on line 140 Warning: Undefined variable $word in /customers/e/c/c/everttaube.info/httpd.www/inc/replace.inc.php on line 140 Warning: Undefined variable $word in /customers/e/c/c/everttaube.info/httpd.www/inc/replace.inc.php on line 140 Warning: Undefined variable $word in /customers/e/c/c/everttaube.info/httpd.www/inc/replace.inc.php on line 140 Warning: Undefined variable $word in /customers/e/c/c/everttaube.info/httpd.www/inc/replace.inc.php on line 140 Warning: Undefined variable $word in /customers/e/c/c/everttaube.info/httpd.www/inc/replace.inc.php on line 140 Warning: Undefined variable $word in /customers/e/c/c/everttaube.info/httpd.www/inc/replace.inc.php on line 140 Warning: Undefined variable $word in /customers/e/c/c/everttaube.info/httpd.www/inc/replace.inc.php on line 140 Warning: Undefined variable $word in /customers/e/c/c/everttaube.info/httpd.www/inc/replace.inc.php on line 140 Warning: Undefined variable $word in /customers/e/c/c/everttaube.info/httpd.www/inc/replace.inc.php on line 140 Warning: Undefined variable $word in /customers/e/c/c/everttaube.info/httpd.www/inc/replace.inc.php on line 140 Warning: Undefined variable $word in /customers/e/c/c/everttaube.info/httpd.www/inc/replace.inc.php on line 140 Warning: Undefined variable $word in /customers/e/c/c/everttaube.info/httpd.www/inc/replace.inc.php on line 140 Warning: Undefined variable $word in /customers/e/c/c/everttaube.info/httpd.www/inc/replace.inc.php on line 140 Warning: Undefined variable $word in /customers/e/c/c/everttaube.info/httpd.www/inc/replace.inc.php on line 140 Warning: Undefined variable $word in /customers/e/c/c/everttaube.info/httpd.www/inc/replace.inc.php on line 140 Warning: Undefined variable $word in /customers/e/c/c/everttaube.info/httpd.www/inc/replace.inc.php on line 140 Warning: Undefined variable $word in /customers/e/c/c/everttaube.info/httpd.www/inc/replace.inc.php on line 140 Warning: Undefined variable $word in /customers/e/c/c/everttaube.info/httpd.www/inc/replace.inc.php on line 140 Warning: Undefined variable $word in /customers/e/c/c/everttaube.info/httpd.www/inc/replace.inc.php on line 140 Warning: Undefined variable $word in /customers/e/c/c/everttaube.info/httpd.www/inc/replace.inc.php on line 140 Warning: Undefined variable $word in /customers/e/c/c/everttaube.info/httpd.www/inc/replace.inc.php on line 140 Warning: Undefined variable $word in /customers/e/c/c/everttaube.info/httpd.www/inc/replace.inc.php on line 140 Warning: Undefined variable $word in /customers/e/c/c/everttaube.info/httpd.www/inc/replace.inc.php on line 140 Warning: Undefined variable $word in /customers/e/c/c/everttaube.info/httpd.www/inc/replace.inc.php on line 140 Warning: Undefined variable $word in /customers/e/c/c/everttaube.info/httpd.www/inc/replace.inc.php on line 140 Warning: Undefined variable $word in /customers/e/c/c/everttaube.info/httpd.www/inc/replace.inc.php on line 140 Warning: Undefined variable $word in /customers/e/c/c/everttaube.info/httpd.www/inc/replace.inc.php on line 140 Warning: Undefined variable $word in /customers/e/c/c/everttaube.info/httpd.www/inc/replace.inc.php on line 140 Warning: Undefined variable $word in /customers/e/c/c/everttaube.info/httpd.www/inc/replace.inc.php on line 140 Warning: Undefined variable $word in /customers/e/c/c/everttaube.info/httpd.www/inc/replace.inc.php on line 140 Warning: Undefined variable $word in /customers/e/c/c/everttaube.info/httpd.www/inc/replace.inc.php on line 140 Warning: Undefined variable $word in /customers/e/c/c/everttaube.info/httpd.www/inc/replace.inc.php on line 140 Warning: Undefined variable $word in /customers/e/c/c/everttaube.info/httpd.www/inc/replace.inc.php on line 140 Warning: Undefined variable $word in /customers/e/c/c/everttaube.info/httpd.www/inc/replace.inc.php on line 140 Warning: Undefined variable $word in /customers/e/c/c/everttaube.info/httpd.www/inc/replace.inc.php on line 140 Warning: Undefined variable $word in /customers/e/c/c/everttaube.info/httpd.www/inc/replace.inc.php on line 140 Warning: Undefined variable $word in /customers/e/c/c/everttaube.info/httpd.www/inc/replace.inc.php on line 140 Warning: Undefined variable $word in /customers/e/c/c/everttaube.info/httpd.www/inc/replace.inc.php on line 140 Warning: Undefined variable $word in /customers/e/c/c/everttaube.info/httpd.www/inc/replace.inc.php on line 140 Warning: Undefined variable $word in /customers/e/c/c/everttaube.info/httpd.www/inc/replace.inc.php on line 140 Warning: Undefined variable $word in /customers/e/c/c/everttaube.info/httpd.www/inc/replace.inc.php on line 140 Warning: Undefined variable $word in /customers/e/c/c/everttaube.info/httpd.www/inc/replace.inc.php on line 140 Warning: Undefined variable $word in /customers/e/c/c/everttaube.info/httpd.www/inc/replace.inc.php on line 140 Warning: Undefined variable $word in /customers/e/c/c/everttaube.info/httpd.www/inc/replace.inc.php on line 140 Warning: Undefined variable $word in /customers/e/c/c/everttaube.info/httpd.www/inc/replace.inc.php on line 140 Warning: Undefined variable $word in /customers/e/c/c/everttaube.info/httpd.www/inc/replace.inc.php on line 140 Warning: Undefined variable $word in /customers/e/c/c/everttaube.info/httpd.www/inc/replace.inc.php on line 140 Warning: Undefined variable $word in /customers/e/c/c/everttaube.info/httpd.www/inc/replace.inc.php on line 140 Warning: Undefined variable $word in /customers/e/c/c/everttaube.info/httpd.www/inc/replace.inc.php on line 140 Warning: Undefined variable $word in /customers/e/c/c/everttaube.info/httpd.www/inc/replace.inc.php on line 140 Warning: Undefined variable $word in /customers/e/c/c/everttaube.info/httpd.www/inc/replace.inc.php on line 140 Warning: Undefined variable $word in /customers/e/c/c/everttaube.info/httpd.www/inc/replace.inc.php on line 140 Warning: Undefined variable $word in /customers/e/c/c/everttaube.info/httpd.www/inc/replace.inc.php on line 140 Warning: Undefined variable $word in /customers/e/c/c/everttaube.info/httpd.www/inc/replace.inc.php on line 140 Warning: Undefined variable $word in /customers/e/c/c/everttaube.info/httpd.www/inc/replace.inc.php on line 140 Warning: Undefined variable $word in /customers/e/c/c/everttaube.info/httpd.www/inc/replace.inc.php on line 140 Warning: Undefined variable $word in /customers/e/c/c/everttaube.info/httpd.www/inc/replace.inc.php on line 140 Warning: Undefined variable $word in /customers/e/c/c/everttaube.info/httpd.www/inc/replace.inc.php on line 140 Warning: Undefined variable $word in /customers/e/c/c/everttaube.info/httpd.www/inc/replace.inc.php on line 140 Warning: Undefined variable $word in /customers/e/c/c/everttaube.info/httpd.www/inc/replace.inc.php on line 140 Warning: Undefined variable $word in /customers/e/c/c/everttaube.info/httpd.www/inc/replace.inc.php on line 140 Warning: Undefined variable $word in /customers/e/c/c/everttaube.info/httpd.www/inc/replace.inc.php on line 140 Warning: Undefined variable $word in /customers/e/c/c/everttaube.info/httpd.www/inc/replace.inc.php on line 140 Warning: Undefined variable $word in /customers/e/c/c/everttaube.info/httpd.www/inc/replace.inc.php on line 140 Warning: Undefined variable $word in /customers/e/c/c/everttaube.info/httpd.www/inc/replace.inc.php on line 140 Warning: Undefined variable $word in /customers/e/c/c/everttaube.info/httpd.www/inc/replace.inc.php on line 140 Warning: Undefined variable $word in /customers/e/c/c/everttaube.info/httpd.www/inc/replace.inc.php on line 140 Warning: Undefined variable $word in /customers/e/c/c/everttaube.info/httpd.www/inc/replace.inc.php on line 140 Warning: Undefined variable $word in /customers/e/c/c/everttaube.info/httpd.www/inc/replace.inc.php on line 140 Warning: Undefined variable $word in /customers/e/c/c/everttaube.info/httpd.www/inc/replace.inc.php on line 140 Warning: Undefined variable $word in /customers/e/c/c/everttaube.info/httpd.www/inc/replace.inc.php on line 140 Warning: Undefined variable $word in /customers/e/c/c/everttaube.info/httpd.www/inc/replace.inc.php on line 140 Warning: Undefined variable $word in /customers/e/c/c/everttaube.info/httpd.www/inc/replace.inc.php on line 140 Warning: Undefined variable $word in /customers/e/c/c/everttaube.info/httpd.www/inc/replace.inc.php on line 140 Warning: Undefined variable $word in /customers/e/c/c/everttaube.info/httpd.www/inc/replace.inc.php on line 140 Warning: Undefined variable $word in /customers/e/c/c/everttaube.info/httpd.www/inc/replace.inc.php on line 140 Warning: Undefined variable $word in /customers/e/c/c/everttaube.info/httpd.www/inc/replace.inc.php on line 140 Warning: Undefined variable $word in /customers/e/c/c/everttaube.info/httpd.www/inc/replace.inc.php on line 140 Warning: Undefined variable $word in /customers/e/c/c/everttaube.info/httpd.www/inc/replace.inc.php on line 140 Warning: Undefined variable $word in /customers/e/c/c/everttaube.info/httpd.www/inc/replace.inc.php on line 140 Warning: Undefined variable $word in /customers/e/c/c/everttaube.info/httpd.www/inc/replace.inc.php on line 140 Warning: Undefined variable $word in /customers/e/c/c/everttaube.info/httpd.www/inc/replace.inc.php on line 140 Warning: Undefined variable $word in /customers/e/c/c/everttaube.info/httpd.www/inc/replace.inc.php on line 140 Warning: Undefined variable $word in /customers/e/c/c/everttaube.info/httpd.www/inc/replace.inc.php on line 140 Warning: Undefined variable $word in /customers/e/c/c/everttaube.info/httpd.www/inc/replace.inc.php on line 140 Warning: Undefined variable $word in /customers/e/c/c/everttaube.info/httpd.www/inc/replace.inc.php on line 140 Warning: Undefined variable $word in /customers/e/c/c/everttaube.info/httpd.www/inc/replace.inc.php on line 140 Warning: Undefined variable $word in /customers/e/c/c/everttaube.info/httpd.www/inc/replace.inc.php on line 140 Warning: Undefined variable $word in /customers/e/c/c/everttaube.info/httpd.www/inc/replace.inc.php on line 140 Warning: Undefined variable $word in /customers/e/c/c/everttaube.info/httpd.www/inc/replace.inc.php on line 140 Warning: Undefined variable $word in /customers/e/c/c/everttaube.info/httpd.www/inc/replace.inc.php on line 140 Warning: Undefined variable $word in /customers/e/c/c/everttaube.info/httpd.www/inc/replace.inc.php on line 140 Warning: Undefined variable $word in /customers/e/c/c/everttaube.info/httpd.www/inc/replace.inc.php on line 140 Warning: Undefined variable $word in /customers/e/c/c/everttaube.info/httpd.www/inc/replace.inc.php on line 140 Warning: Undefined variable $word in /customers/e/c/c/everttaube.info/httpd.www/inc/replace.inc.php on line 140 Warning: Undefined variable $word in /customers/e/c/c/everttaube.info/httpd.www/inc/replace.inc.php on line 140 Warning: Undefined variable $word in /customers/e/c/c/everttaube.info/httpd.www/inc/replace.inc.php on line 140 Warning: Undefined variable $word in /customers/e/c/c/everttaube.info/httpd.www/inc/replace.inc.php on line 140 Warning: Undefined variable $word in /customers/e/c/c/everttaube.info/httpd.www/inc/replace.inc.php on line 140 Warning: Undefined variable $word in /customers/e/c/c/everttaube.info/httpd.www/inc/replace.inc.php on line 140 Warning: Undefined variable $word in /customers/e/c/c/everttaube.info/httpd.www/inc/replace.inc.php on line 140 Warning: Undefined variable $word in /customers/e/c/c/everttaube.info/httpd.www/inc/replace.inc.php on line 140 Warning: Undefined variable $word in /customers/e/c/c/everttaube.info/httpd.www/inc/replace.inc.php on line 140 Warning: Undefined variable $word in /customers/e/c/c/everttaube.info/httpd.www/inc/replace.inc.php on line 140 Warning: Undefined variable $word in /customers/e/c/c/everttaube.info/httpd.www/inc/replace.inc.php on line 140 Warning: Undefined variable $word in /customers/e/c/c/everttaube.info/httpd.www/inc/replace.inc.php on line 140 Warning: Undefined variable $word in /customers/e/c/c/everttaube.info/httpd.www/inc/replace.inc.php on line 140 Warning: Undefined variable $word in /customers/e/c/c/everttaube.info/httpd.www/inc/replace.inc.php on line 140 Warning: Undefined variable $word in /customers/e/c/c/everttaube.info/httpd.www/inc/replace.inc.php on line 140 Warning: Undefined variable $word in /customers/e/c/c/everttaube.info/httpd.www/inc/replace.inc.php on line 140 Warning: Undefined variable $word in /customers/e/c/c/everttaube.info/httpd.www/inc/replace.inc.php on line 140 Warning: Undefined variable $word in /customers/e/c/c/everttaube.info/httpd.www/inc/replace.inc.php on line 140 Warning: Undefined variable $word in /customers/e/c/c/everttaube.info/httpd.www/inc/replace.inc.php on line 140 Warning: Undefined variable $word in /customers/e/c/c/everttaube.info/httpd.www/inc/replace.inc.php on line 140 Warning: Undefined variable $word in /customers/e/c/c/everttaube.info/httpd.www/inc/replace.inc.php on line 140 Warning: Undefined variable $word in /customers/e/c/c/everttaube.info/httpd.www/inc/replace.inc.php on line 140 Warning: Undefined variable $word in /customers/e/c/c/everttaube.info/httpd.www/inc/replace.inc.php on line 140 Warning: Undefined variable $word in /customers/e/c/c/everttaube.info/httpd.www/inc/replace.inc.php on line 140 Warning: Undefined variable $word in /customers/e/c/c/everttaube.info/httpd.www/inc/replace.inc.php on line 140 Warning: Undefined variable $word in /customers/e/c/c/everttaube.info/httpd.www/inc/replace.inc.php on line 140 Warning: Undefined variable $word in /customers/e/c/c/everttaube.info/httpd.www/inc/replace.inc.php on line 140 Warning: Undefined variable $word in /customers/e/c/c/everttaube.info/httpd.www/inc/replace.inc.php on line 140 Warning: Undefined variable $word in /customers/e/c/c/everttaube.info/httpd.www/inc/replace.inc.php on line 140 Warning: Undefined variable $word in /customers/e/c/c/everttaube.info/httpd.www/inc/replace.inc.php on line 140 Warning: Undefined variable $word in /customers/e/c/c/everttaube.info/httpd.www/inc/replace.inc.php on line 140 Warning: Undefined variable $word in /customers/e/c/c/everttaube.info/httpd.www/inc/replace.inc.php on line 140 Warning: Undefined variable $word in /customers/e/c/c/everttaube.info/httpd.www/inc/replace.inc.php on line 140 Warning: Undefined variable $word in /customers/e/c/c/everttaube.info/httpd.www/inc/replace.inc.php on line 140 Warning: Undefined variable $word in /customers/e/c/c/everttaube.info/httpd.www/inc/replace.inc.php on line 140 Warning: Undefined variable $word in /customers/e/c/c/everttaube.info/httpd.www/inc/replace.inc.php on line 140 Warning: Undefined variable $word in /customers/e/c/c/everttaube.info/httpd.www/inc/replace.inc.php on line 140 Warning: Undefined variable $word in /customers/e/c/c/everttaube.info/httpd.www/inc/replace.inc.php on line 140 Warning: Undefined variable $word in /customers/e/c/c/everttaube.info/httpd.www/inc/replace.inc.php on line 140 Warning: Undefined variable $word in /customers/e/c/c/everttaube.info/httpd.www/inc/replace.inc.php on line 140 Warning: Undefined variable $word in /customers/e/c/c/everttaube.info/httpd.www/inc/replace.inc.php on line 140 Warning: Undefined variable $word in /customers/e/c/c/everttaube.info/httpd.www/inc/replace.inc.php on line 140 Warning: Undefined variable $word in /customers/e/c/c/everttaube.info/httpd.www/inc/replace.inc.php on line 140 Warning: Undefined variable $word in /customers/e/c/c/everttaube.info/httpd.www/inc/replace.inc.php on line 140 Warning: Undefined variable $word in /customers/e/c/c/everttaube.info/httpd.www/inc/replace.inc.php on line 140 Warning: Undefined variable $word in /customers/e/c/c/everttaube.info/httpd.www/inc/replace.inc.php on line 140 Warning: Undefined variable $word in /customers/e/c/c/everttaube.info/httpd.www/inc/replace.inc.php on line 140 Warning: Undefined variable $word in /customers/e/c/c/everttaube.info/httpd.www/inc/replace.inc.php on line 140 Warning: Undefined variable $word in /customers/e/c/c/everttaube.info/httpd.www/inc/replace.inc.php on line 140 Warning: Undefined variable $word in /customers/e/c/c/everttaube.info/httpd.www/inc/replace.inc.php on line 140 Warning: Undefined variable $word in /customers/e/c/c/everttaube.info/httpd.www/inc/replace.inc.php on line 140
Sven-Bertil Taube
Sven-Bertil Gunnar Evert Taube, född 24 november 1934 i Stockholm, svensk sÄngare och skÄdespelare. Son till Evert Taube och Astri Taube. Bosatt i London, England.
Sven-Bertil Àr uppkallad efter skeppsredaren
Sven Salén
och Bertil Almqvist (Barna Hedenhös), som bÄda umgicks flitigt med
Evert Taube.
Sven Salén
var ocksÄ gudfar till Sven-Bertil, och utfÀrdade en muntlig biljett som tog med den 17-Ärige Sven-Bertil pÄ M/S Anna Salén frÄn Bremerhaven till U.S.A. för ett Ärs studier. Han spelade dÀr ocksÄ in en LP.
Utbildad vid Dramatens elevskola, gitarrstudier i Spanien. Sven Bertil Taube Skivdebuterade 1954 med tolkningar av sin fars sÄnger.
Filmografi
1969 spelade han för första gÄngen med i en engelsksprÄkig film,
The Buttercup Chain
, vilket 1970 ledde till hans medverkan i Alistair MacLean's
Puppet on a Chain
, senare följd av
The Eagle has Landed
och 1979
Game for Vultures
.
UtmÀrkelser
Delade Evert Taube-stipendiet med Ulf Björlin 1975
1995 Nils Ferlin-SĂ€llskapets trubadurpris.
Cornelis Vreeswijk-stipendiet 2002.
Denna artikel omfattas av GNU Free Documentation License (GNU FDL). Den använder sig av material från
Wikipediaartikeln "Sven-Bertil Taube"
.
---
Fatal error: Uncaught Error: Call to undefined function mysql_query() in /customers/e/c/c/everttaube.info/httpd.www/inc/bottom_se.inc.php:5 Stack trace: #0 /customers/e/c/c/everttaube.info/httpd.www/index.php(398): include() #1 {main} thrown in /customers/e/c/c/everttaube.info/httpd.www/inc/bottom_se.inc.php on line 5